Bonjour, Welcome,
​
Breizh Pan' Crêpes
​
Original cakes for your event or party
go here
A yummy crepes cake
Come visit us at Breizh 'Pan Crêpes and enjoy our traditional specialties
Breakfast and lunch selections include both our delicious savory and sweet french crêpes, a variety of desserts, our special omelets, Bagels , Fresh Croissant baked everyday filled or Plain...
Choice of Coffee, Cold brew, Ice cofee , Cappuccino, Espresso, Famous Tea and soft Drinks
Gluten free and Dairy free Available
-We make authentic Brittany crepes very thin, is traditional method in Brittany with special Buckwheat flour (imported), and in all the savory crepes, the crepe batter is gluten free and contain no eggs
-For our Sweet Crepe we use Eggs, sugar and Whole milk, white flour with Gluten like in Brittany , but Gluten free is available on request….
-We use ORGANIC buckwheat flour, salad, baby spinach, honey,and more...
​
Healthy and fresh food everyday food
​
​
Do you know the Buckwheat ?
While many people think that buckwheat is a cereal grain, it is actually a fruit seed that is related to rhubarb and sorrel making it a suitable substitute for grains for people who are sensitive to wheat or other grains that contain protein glutens.
-A Grain That's Good for Your Cardiovascular System
-Better Blood Sugar Control and A Lowered Risk of Diabetes-Prevent Gallstones
-Health-Promoting Potential Equal to or Even Higher than that of Vegetables and Fruits
-Lignans Protect against Heart Disease
-Prevent Heart Failure with a Whole Grains Breakfast
-Buckwheat, groats, cooked
-1.00 cup (168.00 grams) Calories: 155 GI: low
fleur de sel
Fleur de Guerande salt
traou mad
Salted butter caramel Brittany Biscuit
tapenade-noire-aux-olives-de-pays
tagada
Fraise Tagada, sweet strawberries
bn
Choco BN, Biscuit with cereal and Chocolate
1/2
Breizh pan crepes have French groceries and special buckwheat flour from Brittany is available to makes gluten free crepes yourself.
Cakes, sweet Fraise Tagada, biscuits, tapenade, sel de Guerande, Pâte Henaff, and muscadet vine mackerel are available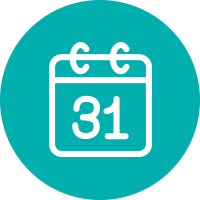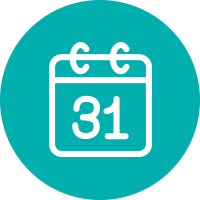 39 George Street, Charleston, SC 29401
Monday – Friday 9:00 am - 2.30 pm
Tuesday Closed
Saturday 9:00 am - 2.30 pm
Sunday 9:00 am - 1.00 pm
​